$328
For Windows 7, Vista, XP

Flip Book Maker for Shopping
Flip Book Maker for Shopping
is an amazing page-turn converter which can publish virtual shopping catalog with 3D page turning effect. With this powerful program, you can edit the flipping pages with multimedia and other functions, which can help you to turn the PDF catalogs into
interactive sales tools
.
Insert

dynamic price

for the goods;
Add

page link, web link, e-mail link

to the electronic flip catalogue;
Add buttons to

call JavaScript function, open flash window or photo slideshow

;
Add buttons from resources;
Add

text button

to define its application;
Set

certain printable area

for readers to print out the

coupons

directly;

Automate

the flipping shopping catalog conversion in

command line mode

;

Google Analytics Integration

to track the statistics of your electronic flash catalog.
Free TrialBuy Now
Flash Player 10.0+
Why Us?
Features
Screenshot
How It Works
Convert PDF catalogs to interactive digital catalogs in different formats

Flip Book Maker for Shopping is aimed at publishing animated flip catalog, online shopping catalog. With the help of this software, you can easily convert your PDF catalog to digital shopping catalog with virtual flipping effect. And you can have it in different formats:
1.

HTML

makes it possible to be viewed online;
2.

Zip

and

Exe

make it easily to be stored and sent;
3.

App

format enables you to view the flip book on Mac;
4.

Mobile versions

can run on your iPad, iPhone, Android mobile phones…;
5.

Burning to CDs

allows it to play on computer.
Design the catalog with digital multimedia
Undoubtedly, multimedia is playing an important role in our daily life, and most people prefer lively creations to dull files. So you can embed image albums, video, audio, flash, link and even YouTube video to your electronic flash catalog, and by doing this, your shopping catalog will be more attractive.
Embed dynamic price box for the goods
Maybe there are a lot of converters that can convert your PDF catalog into interactive digital catalog, but few of them enable you to embed dynamic price box to the flip catalog. If you are looking for such kind of software, our product-Flip Book Maker for shopping is your best choice. You can write down the unit price for each of the goods, and because of the dynamic price box, your catalog will be more eye-catching.
Set certain printable area
To attract more customers and increase sales, wise sellers like you may distribute coupons to the customers, and this software can do you a great favor. Before converting the catalog, add a printable area for coupon on pages and then your readers can print out the coupons directly.
Environmentally friendly
To launch a successful commercial campaign, businessmen tend to print a mess of paper catalog, which is not good for the environment. Nowadays, with the increase of environmental awareness, e-commerce is playing a more and more important role. So rather than a paper print edition, an electronic flipping catalog is much more environmentally friendly.
Start the conversion in command line mode
If you like, you don't even have to open the Windows desktop application because Flip Book Maker for Shopping offers a command line mode that can automate the conversion, and in this way, you can also publish an interactive virtual flip catalog.
Tracking of Google Analytics
The Google Analytics Integration is another powerful function of Flip Book Maker for Shopping. With this integration, you can track the statistics of your digital flash shopping catalog. Thus you can have a clear idea of how the pages are performing, and then you can optimize your strategy.
One-off payment, no more subscription cost
We do not charge any subscription cost or conversion fee, once you purchase our product, you can use it forever, and you can convert as many PDF catalogs as you like.
Free upgrade anytime
Time is progressing, so is our product. We are dedicated to upgrade our products so as to satisfy our customers, once you have purchased our product, you don't need to pay for the upgrading for the later version.
30 Day refund guarantee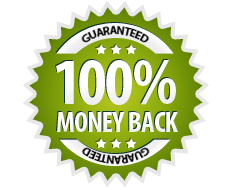 We do not promise that we sell our product at the lowest price, but that we offer high quality products and considerate after-sale service. If unfortunately, you are not satisfied with our products, you can get a full refund within 30 days after purchase. You can contact us by emailing to: support@flip-book-maker.com.
Software features:
Dramatic application of editable shopping cart:
1. Add

text button

to define its application (buy now, download, etc.);
2. Embed

dynamic price box

for the goods;
3. Insert

pop up photos or image(album)

to design photo slideshow;
4. Add buttons from resources;
5.

Add links

to open a link, call JavaScript function, open flash window and photo slideshow, etc;
6. Embed flipping pages with

video, audio, flash, YouTube video

;
7. Add button to

call new actions

(go to the appointed page, open a link, play audio, etc);
8. Set

printable area

for your readers to

print out coupons

directly;
9. Copy and paste selected objects (link, video, flash, image, etc.);
10. Delete the unwanted objects;
11. Zoom in and zoom out while editing the pages.
Optional output formats:
1.

HTML

makes it possible to be viewed online or just offline;
2.

Zip

and

Exe

make it easily to be stored and sent via emails;
3.

App

format enables you to view the flip book separately on Mac;
4.

Mobile versions

can run on your iPad, iPhone, Android mobile phones…;
5.

Burning to CD

allows it to play on computer with defined title and automatically play mode.
Setting control tools:
1. Convert or

batch convert

the PDF files to interactive virtual flipping catalog;
2.

Define the language

for your electronic flash catalog or use two or more kinds to make

languages switchable

;
3. Choose a template(theme) from the

3 templates

(classic, float and spread);
4. Customize your own template;
5.

Show or hide

the toolbar or other buttons (home, full screen, help, share, social share…);
6. Set

password

to retain

access authorization

;
7. Set

permission for printing, downloading, (social) sharing

;
8. Self or blank open window for home page and links;
9. Add

background music

and set looping time;
10.

Font setting

for flash, bookmark, buttons…;
11. Page shadow setting, left-to-right or right-to-left reading;
12. Zoom in & zoom out button makes it easier to view the stylish digital shopping catalog;
13. Choose the

Minime style

that hides the toolbar;
14. Color setting for background, font, buttons, icons;
15. Edit

book proportion and margin

;
16. Insert page number and start page number;
17. Auto play setting allows it to play as soon as you open the flash flip catalog;
18. Add

Google Analytics Integration

to track the statistics;
19. Help button enables you to insert a file to show in the interactive digital catalog;
20. Add about button to show your company file and contact information.
Virtual shopping catalog features:
1. Open shopping catalog in

hard cover

, or view from right to left;
2. Turn a page by clicking the page shadow;
3. Turn a page by dragging the corners;
4. Turn a page by sliding the mouse wheel;
5. Turn a page by clicking the "First/Last, Previous/Next Page" buttons;
6. Turn to a certain page by entering the page number;
7. Click button to play/stop the video, flash, audio, etc;
8. Click button to open a link or call JavaScript function;
9. Open a photo slideshow with setting mouse action;
10. View the eye-catching price box in

dynamic mode

;
11. View the flip shopping catalog automatically with

auto play

;
12. Read the flip shopping catalog in

full screen

;
13. Zoom in and zoom out to get a better view;
14.

Download and print out

the electronic flip catalog;
15. Print out the appointed printable area as a

coupon

;
16.

Share

the interactive virtual flipping catalog with others

via e-mail, Facebook, Twitter…

;
17. Read the interactive digital catalog with portable devices like

iPad, iPhone, Android phones

.