$99
For Windows 7, Vista, XP

Flip Book Maker for DjVu
Flip Book Maker for DjVu
is professional flipping book publisher. This powerful software can convert
DjVu files
into interactive virtual books, brochures, catalogs and magazines. And these publications will give you an impressive 3D virtual experience. You can view these creations online or offline because of the optional output formats.
Import and convert DjVu files into interactive 3D flipbook;

Various beautiful templates

;
Individualized

control settings

and page layout settings;

Optional output formats

: HTML, Zip, Exe, mobile versions…;

Google Analytics Integration

and Share Data Analytics;

Easy share

with families and friends via e-mail, Facebook, Twitter…;
Available to

portable devices

like iPad, iPhone, Android Mobile Phones….
Free TrialBuy Now
Flash Player 10.0+
Why Us?
Features
Screenshot
How It Works
Create realistic page flipping book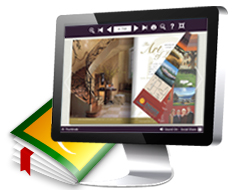 DjVu files can retain high resolution as PDF does, but takes less room. However, they are still plain and static. Have you ever thought that these DjVu files could show in an impressive way with real page turning effect? Our product- Flip Book Maker for DjVu is a good choice. This amazing software can dramatically convert DjVu files into animated flip books which will be more attractive and vivid.
Publish the flipbook in optional formats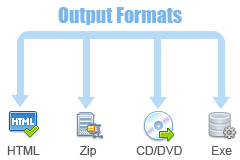 Flip Book Maker for DjVu enables you to output different flipbook formats for your convenient use:
1.

HTML

makes it possible to be viewed online;
2.

Zip

and

Exe

make it easily to be stored and sent;
3.

Mobile versions

can run on your iPad, iPhone, Android mobile phones…;
4.

Burning to CDs

allows you to store eBooks in CD, DVD and then play on computer.
View the stylish digital book on portable devices
Yes, in addition to being able to play on PCs, these flash flipping publications (in HTML format) can also run on portable devices via browsers! These portable devices include iPad, iPhones, Android mobile phones…
Various beautiful templates
Only having an animated flip eBook is not attractive enough, but with a beautiful template would make it perfect. Flip Book Maker for DjVu provides you with different built-in templates. With these beautiful templates, you can not only make the flash flipbook more eye-catching, but also save time. And in order to meet your increasing needs, we are trying to update the existing templates.
Make your own eBook with personalized custom settings

One of the most outstanding advantages of Flip Book Maker for DjVu is to allow you to customize your 3D interactive flipbook in your favorite style. With the powerful custom settings provided, this flipbook converter enables you to add background image, music and bookmark; define logo, book title, author, website, e-mail and book info; show/hide tool buttons and icons; select a language for the realistic page flipping book….
Google Analytics Integration
The Google Analytics Integration is another powerful function of Flip Book Maker for DjVu. With this integration, you can track the statistics of your digital online publication. Thus you can have a clear idea of how the pages are performing, and then you can optimize your strategy.  
Share the interactive 3D eBook with others quickly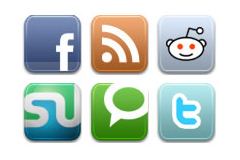 Well, since you have created such an amazing virtual publication, your readers will surely like it. And they can't help to share with their families and friends. Flip Book Maker for DjVu has made it very easy, they just have to click the "Share" button, and then they can share your great creation with others via e-mail, Facebook, Google, Twitter, Digg and other social networks.
One-off payment, no more subscription cost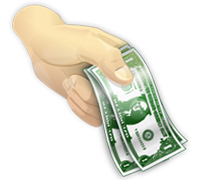 We do not charge any subscription fee or conversion fee, once you purchase our product, you can use it forever, and you can convert as many DjVu files as you like.
Free upgrade anytime
Time is progressing, so is our product. We are dedicated to upgrade our products so as to satisfy our customers, once you have purchased our product, you don't need to pay for the upgrading for the later version.
30 Day refund guarantee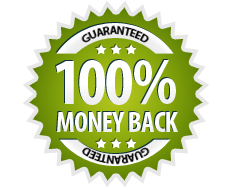 We do not promise that we sell our product at the lowest price, but that we offer high quality products and considerate after-sale service. If unfortunately, you are not satisfied with our products, you can get a full refund within 30 days after purchase. You can contact us by emailing to: support@flip-book-maker.com.
Software Features:
Quick import and easy output:
1. Convert DjVu files into

Adobe Flash based

virtual flipping books;
2. Click button to import the DjVu file you need to convert;
3. Output the interactive 3D eBook with easy steps:
---(1) Select

output format

: HTML, Zip, Exe, Mobile versions or burn to CD; 
---(2) Select output folder on your computer; 
---(3) Define the file name for the eBook; 
---(4) Define HTML title or advanced settings with keywords and description.
Custom settings
1. Choose a template for the stylish digital book;
2. Save template for later use;
3. Import template from your computer;
4. Add Google Analytics ID;
5. Enable or disable

auto play

;
6. Add

background image

or choose pure color background or gradient color background;
7. Insert

background music

to the animated flip eBook;
8. Insert

links

to the flipbook;
9. Add

bookmark

for the flipbook;
10. Define the

page thickness

;
11. Define

book info

such as author, website, e-mail and info;
12. Choose a

language

for the eBook;
13. Customize language settings;
14. Embed

logo

to the interactive 3D eBook;
15. Choose

base color

for the tool bar;
16. Define tilt angle for viewing the digital flipbook;
17. Show or hide tool buttons like zoom, auto play, thumbnail, print…;
18. Help button allows you to add Help image or Flash to guide the readers.
Interactive 3D Flipbook Features:
1. Display in

3D virtual flipping effect

;
2. Turn a page by dragging the corners;
3. Turn a page by clicking the "First/Last, Previous/Next Page" buttons;
4. Turn a page with keyboard arrow buttons;
5. Turn to a certain page by entering the page number;
6. Open book in hard cover, or view from right to left;
7. View the flip book automatically with

auto play

;
8. Turn on/off the background music;
9. Read the flip book in

full screen

;
10. Zoom in and zoom out to get a better view;
11.

Double-click

to zoom in/out;
12. Use bookmark to find content that you want;
13. Adjust the tilt angle to fit your eyes;
14.

Print out

the whole eBook or

custom range pages

to view on paper;
15. Share the flipping book with others via

e-mail, Facebook, Twitter…

;
16. Read the flipping book with

portable devices

like

iPad, iPhone, Android phones….