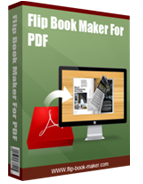 Flip Book Maker Themes for Sunflower
Positive and beautiful style templates are provided to make fantastic flipping book.
They can help to save much of your time and it is free to download.


Flash Player 10.0+
Make wonderful FlippingBook with Sunflower themes
Do you know the language of sunflower? There are so many different opinions of sunflower. As it grows and adjust its direction around the Sun, so people call it sunflower. The language of sunflower is positive attitude, chasing the happiness. What's more, most people agree with the meaning of silent love. The blessing yellow sunflower is quite beautiful so that you can't ignore them. In the hot summer day, we hope the sunflower theme can bring you a cool and happy mood.
To use Themes & Template, you must install Flip Book Maker software frist!
You can also reference to Order FAQs for more details about purchase.
Sunflower Themes Screenshots