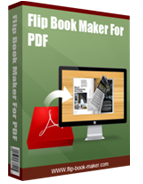 Flip Book Maker Themes for Amazing Nature
Natural templates are provided to make fantastic flipping book.
They can help to save much of your time and it is free to download.


Flash Player 10.0+
Make fantastic FlippingBook with Amazing Nature themes
Amazing nature themes will show you three amazing pictures of nature. Nature is magical. It creates so many various creatures and diverse beautiful sceneries. The let's go to appreciate the beauty of nature with themes one. The first theme is showing us the picture of high in the clouds. It is not the sea of water but the sea of clouds. It is peaceful and amazing. The second theme is a lake. The lake is so calm so that you may prefer to keep silence to avoid breaking the peace. The third theme is showing us the shallow. With the romantic sunset, it makes the shallow look more beautiful and charming the shallow in some way. When we are busy to work we may have no time to enjoy the beauty of the nature. If you stop your steps for a while to go outside, you will find out the nature is amazing and magical. Now, just download the amazing nature themes to relax and do reading in a comfortable way.
To use Themes & Template, you must install Flip Book Maker software frist!
You can also reference to Order FAQs for more details about purchase.
Amazing Nature Themes Screenshots